FEB 24, 2022 9:00 AM PST

C.E. CREDITS

FEB 24, 2022 9:00 AM PST

Date: February 24, 2021 Time: 9:00am (PST), 12:00pm (EST) Cytokine profiling is a valuable tool used in preclinical research for monitoring an immune response and cell signaling pathways dur...

MAY 27, 2021 8:00 AM PDT

Date: May 27, 2021 Time: 8:00am (PDT), 11:00am (EDT) With social distancing measures still enforced in large parts of the world, many researchers must minimize time in the lab where they may...

MAR 23, 2021 9:00 AM PDT

Date: March 23, 2021 Time: 9:00am (PST), 12:00pm (EST) The chromatin regulators CBP and p300 maintain gene expression programs through lysine acetylation of chromatin and transcriptional reg...

JUL 08, 2020 8:00 AM PDT

C.E. CREDITS

JUL 08, 2020 8:00 AM PDT

DATE: July 8, 2020 TIME: 8:00am PDT In this webinar, discover how targeted protein degradation is being used to drive drug discovery. Hosted by Gary Allenby, Chief Executive Officer of Aurel...

JUN 03, 2020 8:00 AM PDT

Cancer vaccines are increasingly being developed and tested as a cancer treatment and prevention strategy. Designing cancer vaccines is complicated by a number factors including choice of an...

OCT 10, 2019 9:00 AM PDT

Blockade of CTLA-4 and PD-1, members of the B7/CD28 family, have proven to be the most successful cancer immunotherapies to date. While the current therapeutic focus remains on B7/CD28 family...
JAN 31, 2019 12:00 PM PST
As the pace of biotherapeutic approvals increases, so does the pressure on makers of new biologics to complete their development processes faster and more efficiently. The success of the drug...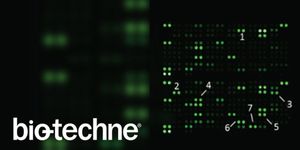 JAN 25, 2018 8:00 AM PST
DATE: January 25, 2018TIME: 8:00AM PST, 10:00AM CSTProstate cancer (PCa) is the most common noncutaneous malignancy in men in the US. A significant fraction of advanced PCa treate...
NOV 29, 2017 10:00 AM PST
DATE: November 29, 2017TIME: 10:00 AM PSTThe three human RAS genes (HRAS, KRAS and NRAS) encode four highly related RAS small GTPases (HRAS, KRAS4A, KRAS4B and NRAS). RAS proteins funct...
Opens in a new window Opens an external site Opens an external site in a new window