COVID-19 remains a global health emergency with limited treatment options, lagging vaccine rates, and inadequate healthcare resources in the face of an ongoing calamity. The disease is chara...
As the COVID-19 pandemic continues, SARS-CoV-2 molecular testing continues to play a central role managing patient care and supporting epidemiological studies or developing new anti-virals a...
The COVID-19 pandemic has affected the lives of most Americans. The consequences on the future health of the nation are unknown but likely profound. Well known is the condition known in the...
Learning Objectives: 1. Discuss the methods used to diagnose COVID-19. 2. Define the preventive approaches to COVID-19. 3. Discuss the treatment strategies for COVID-19....
SARS-CoV-2 spreads through airborne transmission. Aerosols containing live virus are dispersed when an infected person exhales and then continue to accumulate indoors, putting others at risk...
At the global level, mobility is above pre-COVID levels, and mask use is at the lowest level since mid-March 2020. The move away from social distancing combined with the spread of the BA.5 O...
In light of the recent pandemic, less attention has been given to more common viruses like influenza. Scientists believe influenza may have been around before the 16th century and probably c...
In the US, there are about 75 million individuals less than 18 years of age. COVID-19 has had a major impact on the pediatric population, as there have been more than 13.5 million documented...
SARS-CoV-2 vaccine efficacy testing is now facing increasing challenges in the face of an ongoing pandemic with the emergence of new variants and waning vaccine immunity. Evidence supports t...
Background Protection from SARS-CoV-2 vaccines wanes over time and is compounded by emerging variants including Omicron subvariants. This study evaluated safety and immunogenicity of SARS-Co...
The host antiviral innate immune response protects the host against infection. Like with other viruses, the host recognizes SARS-CoV-2 infection and triggers a series of signaling cascades t...
Vaccines against SARS-CoV-2 have been made in a record time. However, although the vaccines that have been deployed have clearly reduced the percentage of severe infections in countries wher...
At the end of 2019, severe acute respiratory syndrome coronavirus 2 (SARS-CoV-2), the causative agent of coronavirus disease 2019 (COVID-19), emerged in China. As of September 2022, SARS-CoV...
The severe acute respiratory syndrome coronavirus 2 (SARS-CoV-2) that emerged in late 2019 has spread globally, causing a pandemic of respiratory illness designated coronavirus disease 2019...
Since the initial COVID-19 outbreak, the SARS-CoV-2 virus has mutated, resulting in a range of variants. SARS-CoV-2 variants of concern, exemplified most recently with Omicron, need to be de...
The coronavirus SARS-CoV-2 has led to a worldwide pandemic. Beside respiratory symptoms, infected people may develop neurologic dysfunctions such as loss of smell and taste, also seizures, a...
During the first year of the SARS-CoV-2 pandemic, international monitoring of SARS-CoV-2 genomic RNA revealed that the virus accumulated roughly 2 mutations per month. Nonetheless, one nonsy...
During COVID-19, he has been one of the leaders of institutional and community education around the disease. He has been part of numerous University initiatives including outreach to the Asi...
Diagnostics have never been more important or visible on the world stage as they are today in the midst of the COVID-19 global pandemic. Mara will speak about how COVID diagnostics have been...
DEC 15 2021 | 11:00 AM
C.E. CREDITS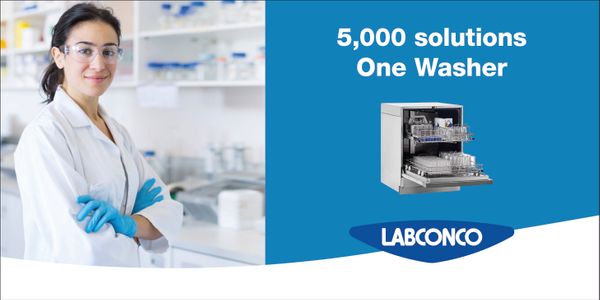 Date: December 15, 2021 Time: 11:00am (PST), 2:00pm (EST) Glassware washers (GWW) serve two important roles in today's dynamic laboratory environment. First, by automating a routine task...
SARS-CoV-2 testing is now facing increasing challenges in the face of an ongoing pandemic with the emergence of new variants and waning vaccine immunity. Increasing evidence supports the cor...
The risk of mortality from COVID-19 follows a sharp age gradient, with older populations facing a thousand fold higher risk of death upon infection than children. At the same time, the COVID...
Vaccination and infection are two different paths to immunity. Understanding human immune responses to SARS-CoV-2 RNA vaccines is of interest for a panoply of reasons. mRNA vaccines have dem...
Learning Objectives: 1. Discuss the value of infectious disease diagnostics. 2. Recognize the importance of home diagnostics. 3. Identify how better diagnostics leads to more resiliency to p...
As the pandemic continues to evolve, new tools are needed to fight it. The greatest needs revolve around the ability to screen asymptomatic individuals for COVID-19 and to simultaneously tes...
In this session we will use a set of reads enriched for viral sequences and sequences from wastewater treatment plants. Specifically the aim is to assemble whole SARS-CoV-2 genomes from such...
Since late 2020, several prominent SARS-CoV-2 variants of concern have emerged, harboring specific mutations which increase viral transmissibility Delta variant) and which appear to reduce t...
Opens in a new window Opens an external site Opens an external site in a new window