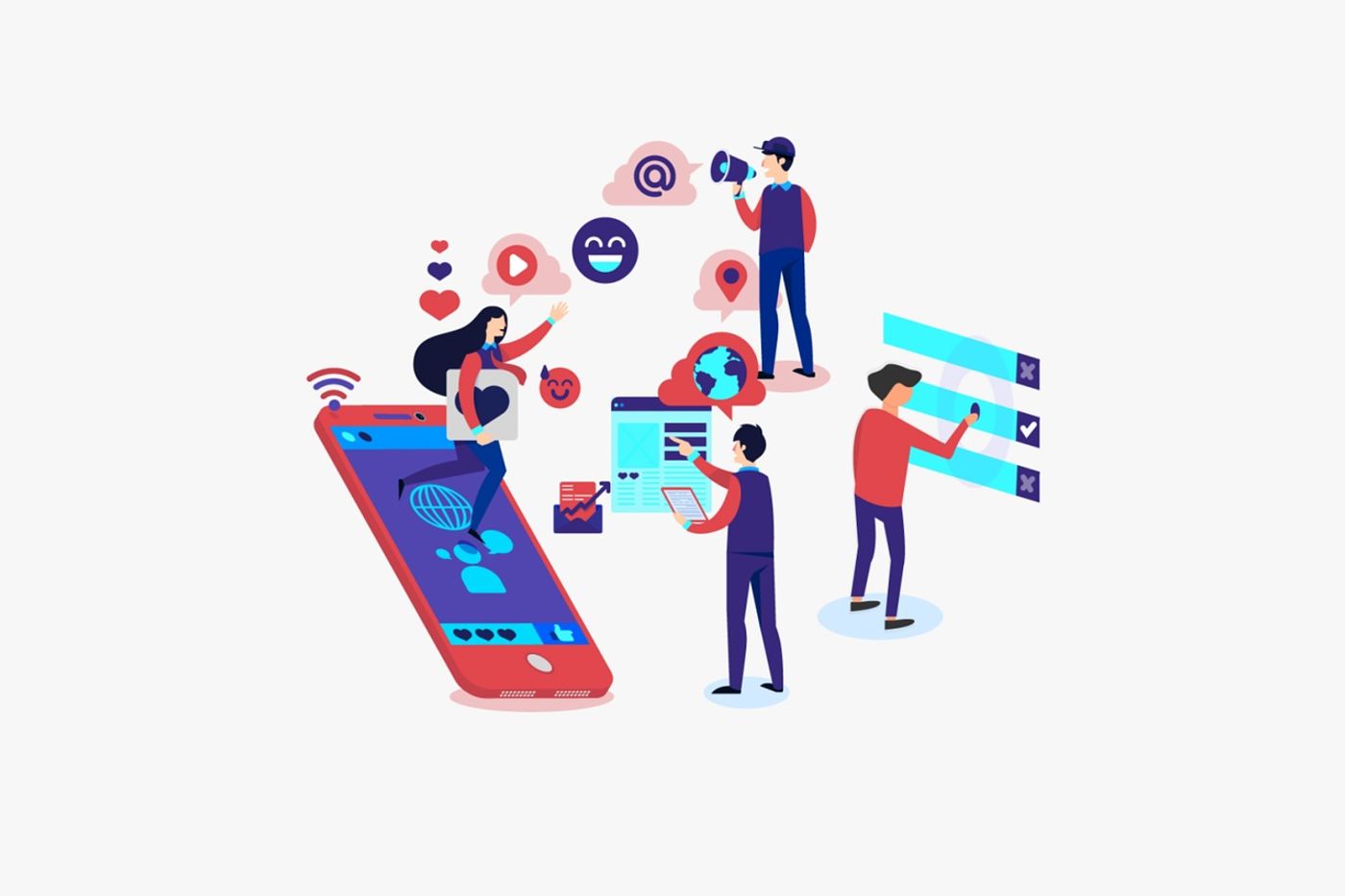 In the age of getting lightning-fast information at our fingertips, it's become far too easy to get the wrong kinds of information, misinformation, or disinformation. The phrase "fake news" has become the norm when you read something you don't think is real, but how do you identify what's real and what isn't? It's become more important than ever to try and distinguish between real information, misinformation, and disinformation. For science, this has become even more paramount, as science is what often drives our everyday lives.
Scientific misinformation is often displayed in news headlines and readers take it at face value without reading the article. An example of this is when a reader sees "Life could be thriving on xyz planet/moon!" This is a strong example of scientific misinformation because a) The word "life" could be misread as life on Earth so readers might imagine birds and bees flying around, and b) The word "thriving" is very open-ended. While misinformation can spread like wildfire, often inadvertently, disinformation is much more insidious as it is the deliberate act of spreading false or incorrect information.
Scientific misinformation most often works like The Telephone Game, which we've all played at least once. It's where you sit in a circle or a straight line, and the first person whispers a word or phrase to the next person and by the time it gets to the last person the word or phrase has completely changed. For science, this often starts with legitimate scientific research about to be published but after it goes through public relations, a few news outlets, the internet (i.e., Twitter or Facebook), more news outlets, then very soon everyone is raiding the toilet paper aisles because they all think the world is about to end.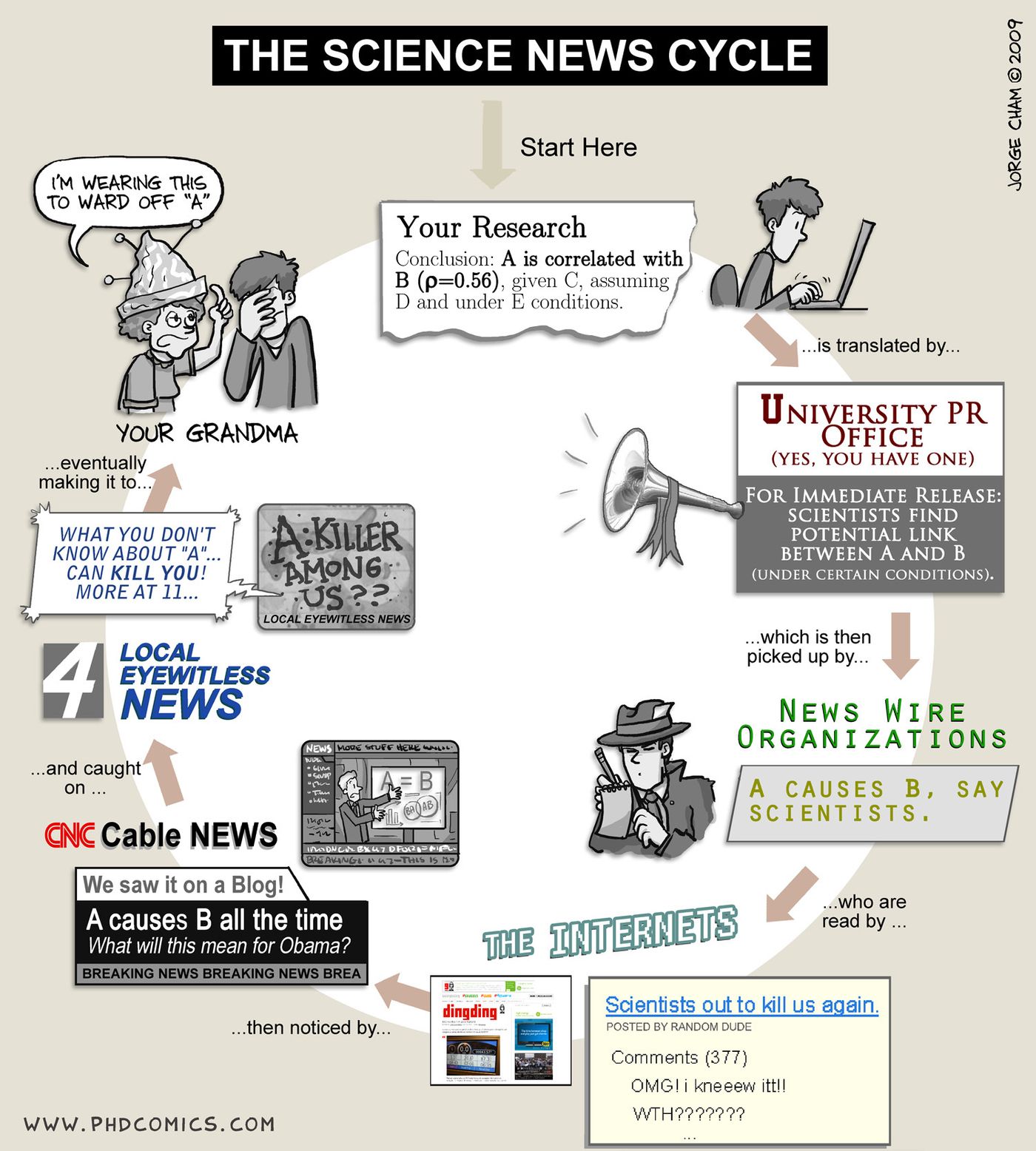 "Piled Higher and Deeper" by Jorge Cham (www.phdcomics.com)
Thankfully, Labroots has taken steps to curtail scientific misinformation on our platform.
Speakers for our Virtual Events and Webinars are thoroughly vetted, well-known, and respected within their individual fields.
Our Science Writers are experts in their fields who are able to identify reliable sources and critically examine potential misinformation found online.
Our editing process ensures all information that we provide in our Trending Science News is properly sourced, cited, and vetted. Original source materials are linked within every article so that readers can examine the literature themselves.
Social media platforms can be hubs for scientific misinformation, disinformation, and anti-science rhetoric. We use our platforms only to share reliable, verifiable, and accurate science and scientific articles.
Combating scientific misinformation can seem like an insurmountable task in this digital age, but it should be a priority for scientists and science news outlets. As Carl Bergstrom, Evolutionary Biologist at the University of Washington, Seattle, said to Science Magazine, scientific misinformation "poses a risk to international peace, interferes with democratic decision-making, endangers the well-being of the planet, and threatens public health." Therefore, as a virtual scientific education platform and news outlet, we here at Labroots will continue to provide our users with accurate and reliable information.
Sources: Science Magazine, Icebreaker Ideas
Article written by Laurence Tognetti, MSc (Science Writer for Labroots) & Sarah Hoffman, PhD (Scientific Editor for Labroots)