APR 20, 2021 9:00 AM PDT

Chromatin Immunoprecipitation, coupled with sequencing, has shaped our understanding of how transcriptional machinery interacts with genomes to facilitate gene regulation. These protein-DNA...
APR 21, 2020 12:00 PM PDT
Careful and deliberate packaging of the genome is essential to ensuring correct and timely transcriptional programs. Chromatin conformation capture (3C and Hi-C) is a powerful approach for c...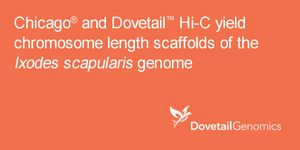 OCT 23, 2018 9:00 AM PDT
DATE: October 23, 2018TIME: 9:00AM PDTIxodes scapularis is the principal vector of the Lyme disease spirochete, Borrelia burgdorferi. I. scapularis genome was the first and only...
SEP 20, 2017 11:30 AM PDT
DATE: September 20, 2017TIME: 11:30AM PDTCoffea arabica accounts for 70% of world coffee production and is threatened by various biotic and abiotic factors. In this webinar, Dr. Susan S...
MAY 31, 2017 9:00 AM PDT
DATE: May 31, 2017TIME: 9:00AM PDT, 12:00PM ETAlthough more remains to be learnt, great advances have recently been made in the understanding of the molecular & genetic bases of dis...
Opens in a new window Opens an external site Opens an external site in a new window