The fume hood is a scientific instrument heavily used to prevent exposure to hazardous, toxic, and harmful contaminants thanks to its built-in airflow manipulation.
What's Popular in Fume Hood
DATE: October 26, 2017TIME: 9:00 AM PDTWhether you are in the market for a new fume hood, or just want to know more about the fume hood you are currently using, this webinar is for you....
DATE: September 26, 2017TIME: 8:00 AM PDTLaboratory science is a risky business – but much of that risk can be mitigated. By communicating the best information to the correct peop...
DATE: June 29th 2017TIME: 9:00AM PDT, 11:00AM CDTIf you are involved in laboratory planning, management or safety, you need to attend this webinar. Bad information has led modern labora...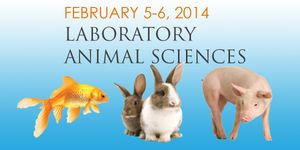 The Veterinary Bioscience Institute and LabRoots, Inc. are pleased to announce the annual, two-day international, virtual Laboratory Animal Science (LAS) BioConference Live that will take pla...
Opens in a new window
Opens an external site
Opens an external site in a new window