FEB 14, 2019 1:30 PM PST

Pharmaceutical research and development efforts are often both inefficient and suffer from a high attrition rate of drug candidates within the clinical phase of development. Most drug t...
FEB 14, 2019 12:00 PM PST
The lung is a highly complex organ, comprised of more than 40 cell types that are responsible for various important functions, the lung's complexity contributes to the subsequent challe...
FEB 14, 2019 10:30 AM PST
This presentation will discuss and review the promise and potential of 3D Microtissues, and the challenges of using these Microtissues as Hazard ID tools. Lastly, we will discuss the potentia...
FEB 14, 2019 9:00 AM PST
The goal of transforming one's pipeline to a steady source of usable data is within our reach. Data that could be used for clinical insights or earlier in the drug discovery process. &n...
FEB 14, 2019 9:00 AM PST
Experimental models that promise to replace animal tests that are currently required for drugs and chemicals are rapidly proliferating. This includes a number of novel solutions offered by bi...
FEB 14, 2019 7:30 AM PST
Comparative oncology is the study of naturally-occurring cancers in pet animals (mainly dogs) to broaden and deepen our collective understanding of cancers in both companion species and human...
FEB 14, 2019 6:00 AM PST
Approximately 30% of drugs have failed in human clinical trials due to adverse reactions despite promising pre-clinical studies, and another 60% fail due to lack of efficacy. The NIH Tissue C...
FEB 14, 2019 6:00 AM PST
As we look towards data to help generate insight and analytics across the entire drug discovery value chain, learn how interconnected data is from the various stages of preclinical, clinical,...
FEB 13, 2019 1:30 PM PST
Preclinical drug discovery is at the edge of a major transformation that promises to improve translation to the clinic through enhanced acquisition and advanced analysis of data. While an imp...
FEB 13, 2019 12:00 PM PST
Animal welfare is the most important issue in any in vivo laboratory. The ability to detect and intervene in cases where the conditions of animals may be deteriorating as well as the ability...
FEB 13, 2019 10:30 AM PST
Xenobiotic-induced cardiotoxicity is a major concern for both pharmaceuticals and chemicals in the marketplace. For drugs, "Thorough QT/corrected QT (QTc)" (TQT) studies are corners...
FEB 13, 2019 10:30 AM PST
A collection of opinions, questions and other assorted thoughts about the intersection of these developing technologies and preclinical studies primarily focused on the early discovery (as op...
FEB 13, 2019 9:00 AM PST
In biomedical research, data should be treated as first-class corporate assets--they were expensive to create, they are expensive to maintain, and they have future business value. The petabyt...
FEB 13, 2019 7:30 AM PST
Digitalization has transformed virtually every industry, but it has been slow to gain traction within the preclinical phase of the drug development journey. Recent advances in digital vivariu...
FEB 13, 2019 6:00 AM PST
The printing press, the automobile & the Internet are just a few technological achievements that have advanced our world. All were driven by human ingenuity: our innate creativity that in...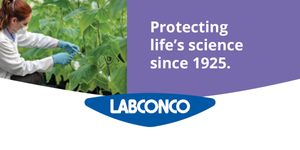 SEP 26, 2018 9:00 AM PDT
DATE: September 26, 2018TIME: 9:00AM PDTClass II biosafety cabinets (BSCs) are important tools in many types of laboratories. In this webinar you will learn about the different t...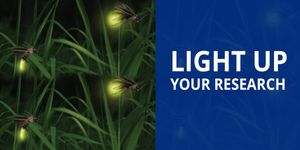 SEP 11, 2018 7:00 AM EDT
DATE: September 11, 2018TIME: 07:00AM PDTWith increasing safety requirements, and time and financial pressure, the development of new drugs, and the execution of basic research p...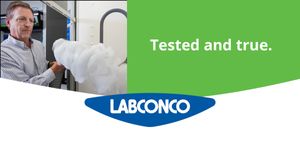 AUG 29, 2018 9:00 AM PDT
DATE: August 29, 2018TIME: 9:00AM PDTThe world of fume hoods can get complicated with all the options currently available. Join Beth Mankameyer (Sales Engineer) at Labconco as she discu...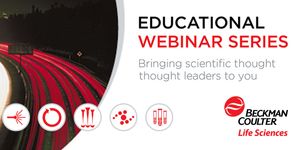 JUL 12, 2018 8:00 AM PDT
Our MoFlo Astrios serves or multidisciplinary Department of Biology through our open access Bioscience Technology Imaging and Cytometry Core Lab at the University of York. As a core instrumen...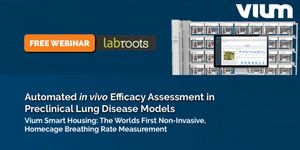 JUN 26, 2018 9:00 AM PDT
Treatments for respiratory diseases represent an enormous, unmet medical need with limited therapies currently approved for use. Despite many compounds demonstrating beneficial effects in ani...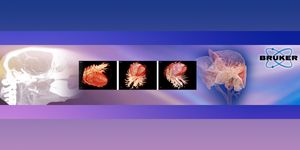 JUN 07, 2018 7:00 AM PDT
DATE: June 7, 2018TIME: 07:00AM PDT, 4:00PM CESTIn this webinar, Prof. Greetje Vande Velde will give an overview of her work, which involves lung and brain infections. Dr Vande Ve...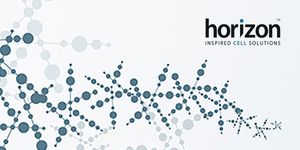 MAY 22, 2018 8:00 AM PDT
DATE: May 22, 2018TIME: 08:00AM PDT The nuclear receptors pregnane X receptor (PXR) and constitutive androstane receptor (CAR) are closely related transcription factors that...
MAY 03, 2018 11:00 AM PDT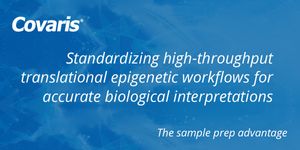 MAY 03, 2018 11:00 AM PDT
DATE: May 3, 2018TIME: 11:00AM PDT, 2:00PM EDTWhile stress is one of the leading causes of neuropsychiatric disorders, the molecular underpinnings of how stress induces alterations in b...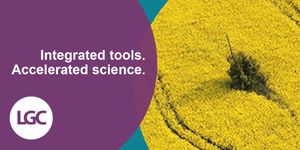 APR 24, 2018 8:00 AM PDT
DATE: April 24, 2018TIME: 8:00AM PSTIn this talk we will cover basic principles of KASP® genotyping chemistry and designing assays that are specific to desired targets. We will go o...
FEB 08, 2018 1:30 PM PST
Compassion fatigue, or the state of chronic stress for those caring for people or animals in distress, can affect anyone working in the lab animal sciences. This can even affect employe...
FEB 08, 2018 1:30 PM PST
Preclinical translational imaging, and specifically molecular imaging methods such as positron emission tomography (PET) or single photon emission computed tomography (SPECT) as well as magne...
FEB 08, 2018 12:00 PM PST
The translation gap in biomedical research can be attributed in part to differences in how outcomes are assessed in preclinical research and in the clinic. Reasons for these mismatches includ...
Opens in a new window Opens an external site Opens an external site in a new window