How organisms control organ size is a fundamental question in developmental and regenerative biology. The underlaying mechanisms are not well defined. For instance, we don't fully unde...
Centriole assembly requires a small number of conserved proteins. The precise pathway of centriole assembly has been difficult to study, as the lack of any one of the core assembly proteins&...
JUN 01, 2020
10:30 AM EDT
...
The locomotion of humans and other animals requires a seamless flow of information from sensory modalities all the way to the motor periphery. As such, locomotion is an excellent system for...
Normal behavior in any moving animal, including humans, relies on communication between motor systems that control movements, and the sensory systems we use to guide these actions. A critica...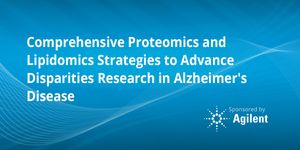 DATE: August 27, 2019TIME: 08:00 AM PDTOur laboratory is exploring hypotheses about how lipid metabolism contributes to racial disparities in Alzheimer's disease using comprehen...
Opens in a new window
Opens an external site
Opens an external site in a new window