Background: The extracellular vesicle (EV) research field has dramatically increased in the last five years. Using a high-speed flow cytometric sorter, EVs may be isolated at high...
Analytical ultracentrifugation (AUC) is a powerful technique for analyzing fundamental characteristics of macromolecules in solution, including size and shape, assembly state, and degree of p...
In recent years, sophisticated new methods for sedimentation data analysis have opened up new avenues for leveraging AUC technology in a wide range of technology sectors, including life scien...
Sedimentation velocity (SV) experiments on dispersed nanoparticles are a powerful method for determining otherwise hard to evaluate properties of the nanoparticle such as the...
AUC sedimentation velocity (SV) has a longstanding reputation as being the gold standard for the matrix free quantification of aggregates in biopharmaceuticals. The continuous c(S) ...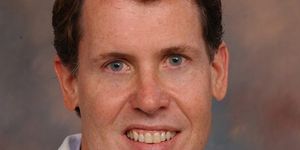 While the Prostate Specific Antigen (PSA) blood test has been available since 1986 and FDA-approved for the early detection of prostate cancer since the early 1990s, 2012 marked a critical in...
Opens in a new window
Opens an external site
Opens an external site in a new window