There are currently 33 states and the District of Columbia that have legalized medical marijuana. The research supporting its medical use, however, lags behind current policy efforts. This ta...
Joshua Gordon, M.D., Ph.D., Director of the National Institute of Mental Health, will provide an overview of challenges and opportunities in mental health research. Dr. Gordon will present em...
FEB 13, 2019
12:00 PM PST
Animal welfare is the most important issue in any in vivo laboratory. The ability to detect and intervene in cases where the conditions of animals may be deteriorating as well as the ability...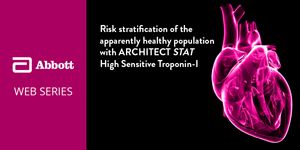 DATE: December 18, 2018TIME: 7:00am CST, 8:00am EST In this webinar you will hear about a recently CE marked application for ARCHITECT STA...
MAR 14, 2018
10:30 AM PDT
Since its initial description more than 70 years ago, autism spectrum disorder (ASD) has been diagnosed more frequently in boys. However, we remain unsure of why males are affected in greater...
FEB 21, 2018
12:00 PM PST
Rett syndrome (RTT) is a neurodevelopmental disorder caused by mutations in the Methyl CpG Binding Protein 2 (MECP2) gene. In mouse models of RTT, deficits in long-term potentiation (LTP) at...
Opens in a new window
Opens an external site
Opens an external site in a new window