The cannabis/hemp market continues to grow each year with more states legalizing recreational marijuana, as well as the 2018 Farm Bill removing hemp from the controlled substance list. This...
MAR 23, 2022
10:30 AM PDT
As another psychedelic renaissance begins to take flight, it seems that myths and misconceptions rise to meet it. As a molecular pharmacologist studying cannabinoids and psychedelics with tr...
Radicle Science's ACES (Advancing CBD Education & Science) study was an IRB approved 4 week, 14 arm, open label randomized clinical trial of 13 CBD products plus a waitlist control g...
While nearly all of the research on phytocannabinoids has focussed on decarboxylation products like THC and CBD, many are surprised to learn that the cannabis plant does not directly produce...
Genetics may influence experience with cannabis and CBD. With increased access to legal cannabis and the research community expanding their focus on the medicinal uses of cannabinoids, more...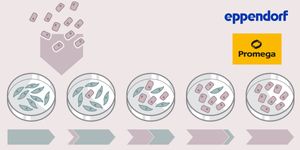 Date: June 9, 2021 Time: 09 June 2021, 7am PDT, 10am EDT, 4pm CEST cells with dramatic implications on the validity of past cell culture related research. The fact that at least 509 cell lin...
Opens in a new window
Opens an external site
Opens an external site in a new window