We present here a framework to generate a realistic multiscale circuit model of the larval zebrafish brain – the multiscale virtual fish (MVF). The model will be based on algorithms in...
Background: The vast majority of all genes are contained within the genomes of the prokaryotes, including the eubacteria and the archaea. These largely single-cellular domains of life thus...
In the postgenomic era, one expects the suite of chemical players in a brain region to be known and their functions uncovered. Perhaps surprisingly, many neurochemicals remain poorly characte...
High-throughput screening is widely useful in identifying genes and pathways that drive changes in cell behavior such as cell cycle regulation, metastasis, and drug resistance. Millipor...
SEP 27, 2018
10:30 AM PDT
Holotomography (HT) uses laser interferometry to measure 3-D refractive index (RI) distribution. HT serves as a powerful tool for imaging small transparent objects, such as biological cells a...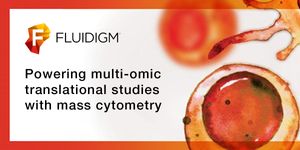 DATE: March 21, 2018TIME: 8:00AM PST, 11:00AM ESTMass cytometry, or cytometry by time-of-flight (the basis of the CyTOF® system), enables quantification of the abundance and fu...
Opens in a new window
Opens an external site
Opens an external site in a new window