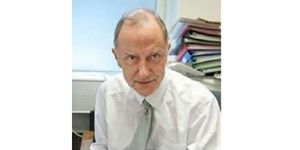 Fecal elastase-1 – a biomarker for pancreatic exocrine insufficiency(EPI) continues to gain traction as an ideal biomarker for assessing EPI. This presentation will include a review of...
In Andalman et al, 2018, we explored the activity of over 10,000 neurons across more than 15 regions imaged simultaneously in larval zebrafish in a novel behavioral challenge paradigm. Compl...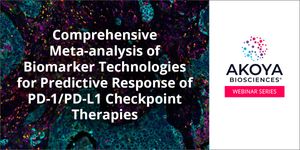 DATE: August 27, 2019 TIME: 9:00am PDT, 12:00pm EDT Immunotherapies targeting PD-1 or PD-L1 have proven remarkably effective for treating cancer in some patients, with considerabl...
OCT 10, 2018
12:00 PM PDT
To date the anatomic extent of tumor (TNM-classification) has been by far the most important factors to predict the prognosis of cancer patients. However, this classification provides limited...
Psychiatric diagnosis is inherently difficult, due to the lack of clear biomarkers or any other objective assessment. Although quantitative, the psychometric scales employed during the psychi...
Opens in a new window
Opens an external site
Opens an external site in a new window