APR 28, 2021

C.E. CREDITS

APR 28, 2021

In 2020, we brought thousands of professionals together for our inaugural, virtual next-generation sequencing (NGS) education meetings. This year, we are back with new live presentations on...

APR 29, 2021 1:15 PM PDT

Cancer is among the leading causes of death worldwide. In 2018, there were 18.1 million new cases and 9.5 million cancer-related deaths worldwide. With the advancement of next generation seq...
MAR 24, 2021 6:00 AM PDT
C.E. CREDITS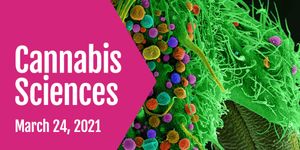 MAR 24, 2021 6:00 AM PDT
LabRoots is pleased to announce the 4th Annual 2021 Cannabis Sciences Virtual Event . LabRoots will host the event on March 24, 2021. The Cannabis Sciences planning committee will be plannin...
AOAC approvals benefit the cannabis industry by providing you third party independent validation to authenticate package insert claims and the test kit performance providing confidence and b...
MAY 14, 2020 6:00 AM PDT
C.E. CREDITS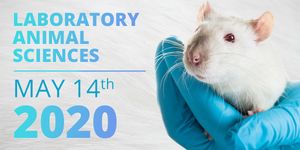 MAY 14, 2020 6:00 AM PDT
LabRoots is pleased to announce the 9th annual Laboratory Animal Science (LAS) Virtual Conference which will take place on May 14th 2020. This is the premier on...
MAY 14, 2020 11:00 AM PDT
Concerns about the quality of published animal research include inefficient or flawed study design, inappropriate statistical analysis and incomplete reporting. The ARRIVE guidelines were de...
MAY 14, 2020 9:00 AM PDT
The justification of sample size is one of the hardest sections of a proposal an IACUC (ethical review board) has to assess, yet is arguably one of the most important (1). This is a key oppo...
MAY 14, 2020 7:30 AM PDT
Inherent in research, is the simplification of a complex world into a testing space to explore cause and effect. Across preclinical research, questions are being raised on the testing space...
MAY 14, 2020 6:00 AM PDT
In the course of the so-called reproducibility crisis, various sources of poor reproducibility of animal research have been identified, including a lack of scientific rigor, low statistical...
Experimental models that promise to replace animal tests that are currently required for drugs and chemicals are rapidly proliferating. This includes a number of novel solutions offered by b...
Opens in a new window Opens an external site Opens an external site in a new window