MAY 08, 2019 6:00 AM PDT

C.E. CREDITS

MAY 08, 2019 6:00 AM PDT

LabRoots and the Genetics and Genomics planning committee are excited to announce they will be hosting the 7th Annual Genetics and Genomics Virtual Event May 8-9, 2019. This distinguished, on...

MAY 09, 2019 1:30 PM PDT

In 2014, the Undiagnosed Diseases Network (UDN), which is funded by the NIH, was established as a network of seven clinical sites, two sequencing cores, and a coordinating center. Later, a ce...
MAY 09, 2019 7:30 AM PDT
Recent technological advances as well as longitudinal monitoring not only have the potential to improve the treatment of disease (Precision Medicine) but also empower people to stay healthy (...
MAY 08, 2019 10:30 AM PDT
One of the central tenants of biology is that our genetics—our genotype—influences the physical characteristics we manifest—our phenotype. But with more than 25,000 human ge...
MAY 08, 2019 9:00 AM PDT
CRISPR/Cas gene editing has become the gold standard for individual gene perturbations as well as high-throughput functional screenings, with a rapidly increasing demand for high-quality CRIS...
MAY 08, 2019 7:30 AM PDT
To interpret genome sequence from telomere to telomere, it is helpful end-to-end haplotypes with single-molecule epigenetics overlays, via in situ omics at sub-cellular (20 nm) resolution an...
MAY 08, 2019 6:00 AM PDT
Genetic drivers of cancer can be dysregulated through epigenetic modifications of DNA. Although the critical role of DNA 5-methylcytosine (5mC) in the regulation of transcription is recognize...
MAY 09, 2018 6:00 AM PDT
C.E. CREDITS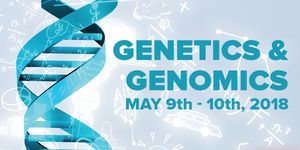 MAY 09, 2018 6:00 AM PDT
As the foundation of life, genetics provides a base for other sciences to grow from. This is why LabRoots is excited to announce the 6th Annual Genetics and Genomics virtual conference! The f...
MAY 10, 2018 1:30 PM PDT
As the costs of genomic analysis decline it becomes possible to offer widescale population genomic analysis to screen for genetic disorders. The Alabama Genomic Health Initiative was es...
MAY 10, 2018 12:00 PM PDT
To provide insight on the utility and practicality of implementing a pharmacist-driven pharmacogenomics program in a community pharmacy or primary care setting and to provide a clinical updat...
MAY 10, 2018 10:30 AM PDT
Structural variants (SVs), defined as rearrangements of genomic sequences, are both a major source of genetic diversity in human populations and are also directly responsible for the pathogen...
MAY 10, 2018 10:30 AM PDT
An ideal microbiome profiling method would produce strain level taxonomic classification of organisms and their relative quantities. We demonstrate proof of principle experiments that sequenc...
MAY 10, 2018 9:00 AM PDT
Short-read sequencing has found wide-spread use in metagenomics but the short read lengths and bias with regard to sequence composition have translated to limitations of the study of complex...
MAY 10, 2018 6:00 AM PDT
Our understanding of how genotype controls phenotype is limited by the scale at which we can precisely alter the genome and assess the phenotypic consequences of each perturbation. In this pr...
MAY 09, 2018 1:30 PM PDT
Tumors are often categorized into standard molecular subtypes. However, largescale studies have demonstrated that patient heterogeneity in the regulatory make-up of tumors remain. At the tran...
MAY 09, 2018 10:30 AM PDT
Complex disease phenotypes - obesity, type II diabetes, and cancer challenge simple models in both evolution and biology. Examination of molecular networks and their dynamic behavior o...
MAY 09, 2018 9:00 AM PDT
In this presentation I will describe our latest work to obtain comprehensive genomes leveraging long and linked reads. The vast majority of NGS whole-genome data covers hundreds of thousands...
MAY 09, 2018 9:00 AM PDT
Dr. Sigrid Reinsch will discuss NASA's GeneLab Project whose goal is to develop a unique publicly accessible repository and collaborative workspace that hosts multi-omics datasets gener...
MAY 09, 2018 7:30 AM PDT
The arrangement of chromatin inside the nucleus has long been recognized as a key element in genomic stability and an active participant in transcriptional control. With the development and d...
MAY 09, 2018 6:00 AM PDT
Genomic information has the potential to improve management or potentially prevent or enable early intervention of virtually every disease. However, despite massive technological leaps and ex...
MAY 10, 2017 6:00 AM PDT
C.E. CREDITS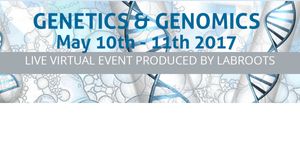 MAY 10, 2017 6:00 AM PDT
The 5th Annual Genetics and Genomics virtual conference is now On Demand. This event covers the most recent and exciting advances in genetics research. LabRoots invites research scientists, p...
MAY 11, 2017 10:30 AM PDT
Nucleotide variation in gene regulatory elements is a major cause of human disease. Despite continual progress in the cataloging of these elements, little is known about the code and grammati...
MAY 11, 2017 7:30 AM PDT
Genetic testing currently plays a relatively niche role in healthcare, with testing typically limited to single genes and targeting a relatively narrow range of diseases, including paediatric...
MAY 11, 2017 6:00 AM PDT
C.E. CREDITS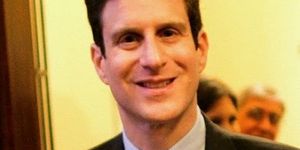 MAY 11, 2017 6:00 AM PDT
In this seminar, I will discuss issues in transcriptome analysis. I will first talk about core aspects - how we analyze the activity patterns of genes in model organisms and humans. I will fo...
MAY 10, 2017 1:30 PM PDT
Characterizing cellular hierarchy has profound implications in development and diseases. Single-cell technologies have great potential in discovering new cell types and lineage relationships,...
MAY 10, 2017 12:00 PM PDT
Many computational approaches exist for predicting the effects of amino acid substitutions from protein sequence. These are often (incorrectly) used for judging disease predisposition from in...
MAY 10, 2017 10:30 AM PDT
Although ultrahigh-throughput RNA-sequencing has become the dominant technology for genome-wide transcriptional profiling, the vast majority of RNA-seq studies typically profile only tens of...
MAY 10, 2017 10:30 AM PDT
C.E. CREDITS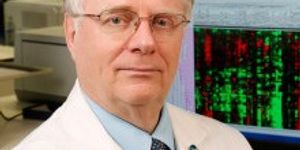 MAY 10, 2017 10:30 AM PDT
The realization of the promise of personalized molecular medicine requires efficient development and implementation of novel targeted therapeutics linked to molecular markers able to identify...
MAY 10, 2017 9:00 AM PDT
Genome Wide Association Studies (GWAS) and expression quantitative trait locus (eQTL) analyses have identified genetic associations with a wide range of human phenotypes. However, many of the...
MAY 10, 2017 7:30 AM PDT
C.E. CREDITS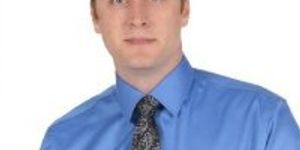 MAY 10, 2017 7:30 AM PDT
Cell free DNA (cfDNA) analysis for the purpose of diagnostics is currently practiced for non-invasive prenatal screening of cell free fetal DNA (cffDNA), and is anticipated to be leveraged fo...
MAY 10, 2017 6:00 AM PDT
Massive parallel sequencing (MPS) technologies have paved the way into new areas of research including individualized medicine. However, sequencing of trace amounts of nucleic acids still rem...
Opens in a new window Opens an external site Opens an external site in a new window