With the passing of the 2018 Farm Bill legalizing hemp, farmers are allowed to grow hemp. Like any other agricultural crop, pesticides are applied to hemp plants to protect it from pests and...
Random drug testing is used as a preventive and detection tool for drug or alcohol use, and medication compliance in the monitoring of regulatory and treatment compliance monitoring. Urine sc...
To prepare for the 2019 flu season it is important to get immunized. In 2019 a tetravalent (four-virus) vaccine is available in a number of forms including an egg-free formulation that is for...
MAY 16, 2019
4:00 PM CEST
C.E. CREDITS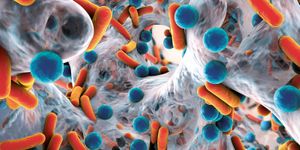 MAY 16, 2019
4:00 PM CEST
DATE: May 16, 2019TIME: 7:00am PDT, 10:00am EDT, 4:00pm CEST The emergence of NGS is revolutionizing the microbiological sciences and transforming medicine. Deep sequencing has...
Quantitative methods for residual pesticides and mycotoxins analysis in cannabis should provide reliable coverage and robust methodology for the entire list of analytes to fulfill the state m...
What makes cannabis potency analysis different from other testing done on cannabis? It is the only test for which there is no "pass" or "fail" outcome but rather the r...
Opens in a new window
Opens an external site
Opens an external site in a new window