APR 20, 2021 9:00 AM PDT

Chromatin Immunoprecipitation, coupled with sequencing, has shaped our understanding of how transcriptional machinery interacts with genomes to facilitate gene regulation. These protein-DNA...
APR 20, 2021 7:30 AM PDT
Structural variants (SVs) are essential in human evolution and genetic disease but remain understudied. This is especially the case for non-Caucasian ethnicities. We report, for the first ti...
APR 20, 2021 6:00 AM PDT
Since late 2020, several prominent SARS-CoV-2 variants of concern have emerged harboring specific mutations which increase viral transmissibility (e.g., lineage B.1.1.7), and which appear to...
In mammals, DNA methylation is an epigenetic mark that regulates gene expression by serving as a maintainable mark whose absence marks promoters and enhancers. Recent epidemiological studies...
Many diseases show sex differences in incidence or progression, suggesting that one sex has inherent biological factors that protect from or exacerbate disease. Historically the root causes...
Telomere length (TL) is widely considered a molecular/cellular hallmark of the aging process with implications for multiple diseases. While there has been success in epidemiology and genomew...
We are entering into an exciting era of genomics where truly complete, high-quality assemblies of human chromosomes are available end-to-end, or from 'telomere-to-telomere' (T2T)...
The ability of single-cell RNA-Seq (scRNA-Seq) to measure the transcriptional basis of heterogeneity between individual cells is transforming biomedical research. It enables the precise &lsq...
Nanopore sequencing has enormous potential in epigenetic applications; unlike traditional sequencing-by-synthesis technologies, it can distinguish covalently modified nucleotides directly th...
The Genome in a Bottle Consortium has published benchmarks for variant calling, but some challenging medically-relevant genes have been partially or fully excluded due to mapping challenges,...
Sex and gender differences are apparent in health and disease and aduring aging. Chronic obstructive pulmonary disease is a leading cause of death with pronounced sex and gender differences...
Biological systems are comprised of numerous cell types, intricately organized to form functional tissues and organs. Cell atlas initiatives with single-cell RNA sequencing have begun to cha...
Learning Obejctives: 1. Understand the key requirements for sample preparation in a single cell and/or spatial transcriptomics experiment 2. Learn the synergies between a combined single cel...
Learning Objectives: 1. Demonstrate the utility of long-read RNA-sequencing in studying alternative isoforms 2. Define the long-Split-seq approach to profiling the transcriptomes of single-c...
The recent explosion in the sample sizes and diversity of omics assays has created exciting new opportunities for biomedical scientists. However, connecting these omics data types in an inte...
Learning Objectives: 1. Learn about alternative promoters and their role in cancer 2. Learn how long read RNA-Seq helps to study the transcriptome...
Microbial communities include distinct lineages of closely related organisms which have proved challenging to separate in metagenomic assembly. Challenges include the existence of highly rel...
Somatic mutations that arise during development are increasingly recognized as contributors to neurodevelopmental disease. One challenge has been to determine how mosaic mutations contribute...
Precise diagnosis of neurodevelopmental disorders (NDDs), which often have genetic causes, is a challenging and important problem. Here we describe the results of a recent pilot study using...
Traumatic brain injury (TBI) is best characterized as brain dysfunction caused by an outside force, usually a violent blow to the head, often occurring as a result of a severe sports injury...
Recently, long-read sequencing with high accuracy has become a reality. Previous technologies allowed for the detection of particular classes of genetic variation and/or have focused on pre-...
The complete assembly of each human chromosome is essential for understanding human biology and evolution. Using complementary long-read sequencing technologies, we complete the first linear...
APR 19, 2021 8:00 AM PDT
C.E. CREDITS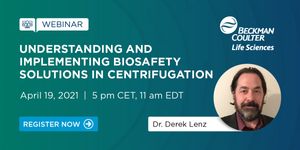 APR 19, 2021 8:00 AM PDT
Date: Apri 19, 2021 Time: 8:00am PDT, 5:00pm CEST Since the inception of modern biological research, BioSafety has evolved into a critical consideration in Good Laboratory Practices (GLP). Wi...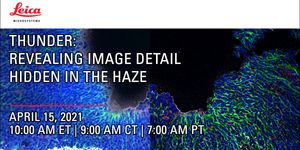 APR 15, 2021 7:00 AM PDT
Date: April 15, 2021 Time: 7:00am (PDT), 10:00am (EDT) In widefield fluorescence microscopy both the contrast and resolution of a captured image is corrupted by light collected from adjacent...
The global pandemic of Coronavirus disease 2019 (COVID-19), caused by Severe Respiratory Syndrome Coronavirus 2 (SARS-CoV-2), has highlighted the importance of surveillance efforts to closel...
APR 08, 2021 11:00 AM PDT
C.E. CREDITS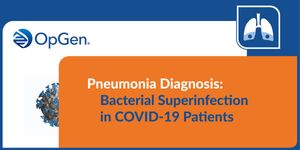 APR 08, 2021 11:00 AM PDT
Date: April 8, 2021 Time: 11:00am (PDT), 3:00pm (EDT) Pneumonia is a deadly condition with clinical outcomes highly dependent on prompt and appropriate therapy. Diagnosis of pneumonia is cha...
APR 08, 2021 5:00 PM CEST
C.E. CREDITS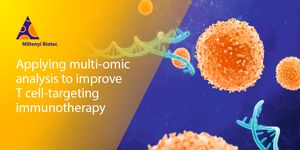 APR 08, 2021 5:00 PM CEST
DATE: April 08, 2021 TIME: 08:00am PDT Multi-omics involves the use of different data modalities to study multiple "omes", such as the genome, transcriptome, epigenome, and/or t...
Opens in a new window Opens an external site Opens an external site in a new window