The GeneStrat® Genomic Test is a blood-based series of ddPCR tests for DNA (EGFR, KRAS, BRAF) and multiplexed assays for RNA variants (EML4-ALK, ROS1, RET). In this report we will u...
MAY 24, 2017
12:00 PM PDT
R&D in life science, material science, and chemistry is burdened by fragmented and unstructured data ("spreadsheet hell"), and ambiguous or unrecorded methodological data. Thi...
DATE: September 9, 2015TIME: 9:00am PDT, 12:00PM EDTDriver mutations are causally implicated in tumorigenesis and disease progression, and they are defined by molecular abnormalities such as ...
Matching the mutational profile of a patient's tumor with appropriate targeted agents is a goal of personalized medicine in oncology. The number of FDA-approved targeted therapies, as well as...
SEP 16, 2014
10:00 AM PDT
Patients with chromosomal rearrangements resulting in fusion proteins are among the most responsive to published targeted therapy. For example, targeting of the EML4-ALK fusion in non-small c...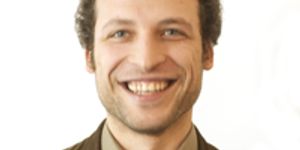 Late-stage drug attrition rates in oncology remain higher than in other therapeutic areas. To reduce attrition, it is critical to identify appropriate drug targets and pre-clinical models. Th...
Opens in a new window
Opens an external site
Opens an external site in a new window