Several clinical and preclinical studies implicate abnormal endocannabinoid functioning and neuroinflammation as possible mechanisms in the pathophysiology of autism. Correcting these abnorma...
SEP 13, 2018
12:00 PM PDT
The greatest need in agriculture this century is to mitigate impacts of abiotic (drought, temperature, salinity) and biotic (pathogens, pests) stresses on crop plants. Efforts over the...
Next-generation DNA sequencing began to enter the clinic a decade ago, a half decade after the draft human reference sequence was published. The discovery of new genes, new variants of...
SEP 16, 2015
10:00 AM PDT
The process by which observations in the laboratory or the clinic are transformed into demonstrably useful interventions that tangibly improve human health is frequently termed "translation."...
SEP 03, 2015
10:30 AM PDT
In this talk, Sonia Shah interweaves history and original reportage to explore the origins of epidemics, drawing parallels between the story of cholera-one of history's most disruptive and de...
AUG 22, 2013
10:00 AM PDT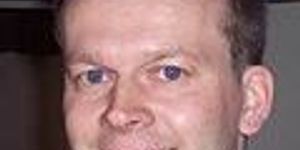 AUG 22, 2013
10:00 AM PDT
The FarGen project aims to sequence the whole genome of the entire Faroese population. Together with existing genetic records, such a comprehensive sequencing project can significantly improv...
Opens in a new window
Opens an external site
Opens an external site in a new window