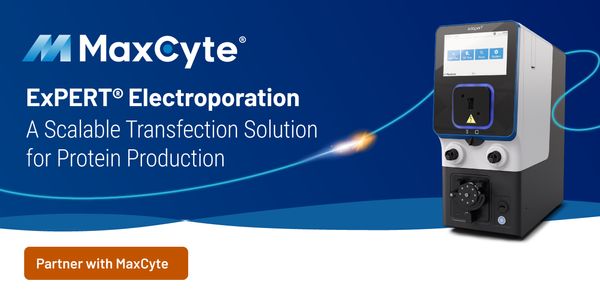 Register to learn more about how to rapidly and reproducibly drive your developmental efforts forward by leveraging MaxCyte's flow electroporation technology. Labs adopt this scalable...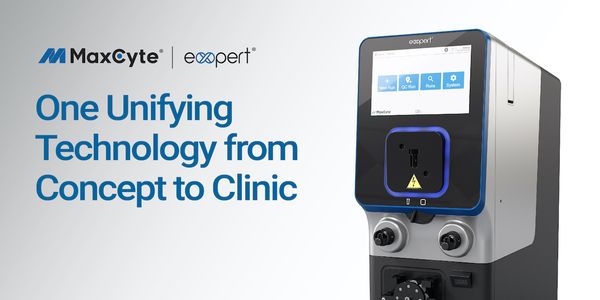 Date: October 19, 2022 Time: 6:00am (PDT), 9:00am (EDT), 2:00pm (CEST) It is important that clinical drug candidates not only have appropriate affinity and target specificity, but also have...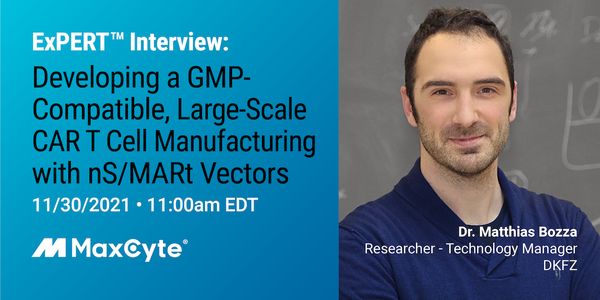 Date: November 30, 2021 Time: 8:00am (PDT), 11:00am (EDT) The DNA Vector Lab at the German Cancer Research Center (DKFZ) has developed Nano-S/MARt (nS/MARt), a novel DNA Vector platform that...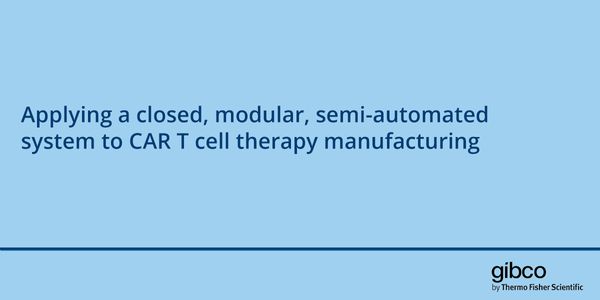 Date: July 8, 2021 Time: 8:00am (PDT) Cell-based chimeric antigen receptor (CAR) T cell therapies have rapidly advanced in recent years, with a variety of targets in clinical research and se...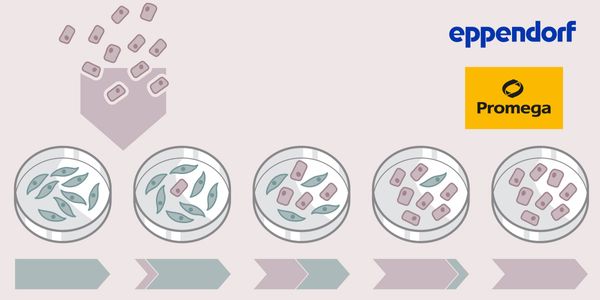 Date: June 9, 2021 Time: 09 June 2021, 7am PDT, 10am EDT, 4pm CEST cells with dramatic implications on the validity of past cell culture related research. The fact that at least 509 cell lin...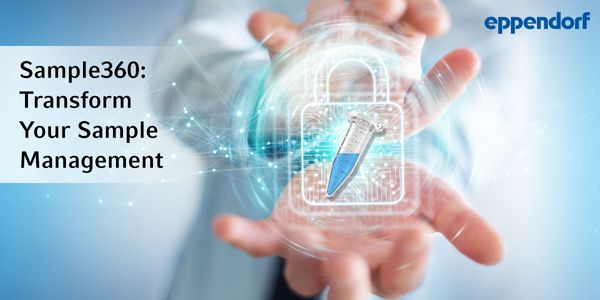 Date: May 11, 2021 Time: 10:00zm PDT Your samples are some of the most valuable assets in the laboratory. After spending countless hours on extraction and preparation, your conclusions could...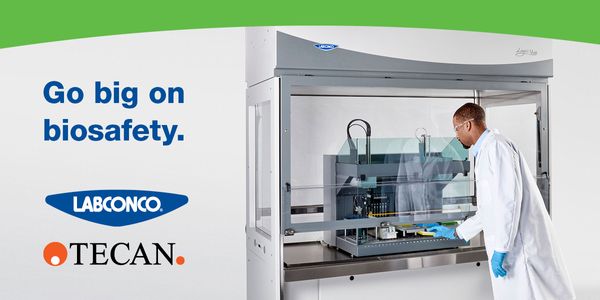 DATE: February 24, 2021 TIME: 10am PST Automated lab instruments such as liquid handlers and cell sorters are increasingly common in all types of laboratories, driving fast results for labor...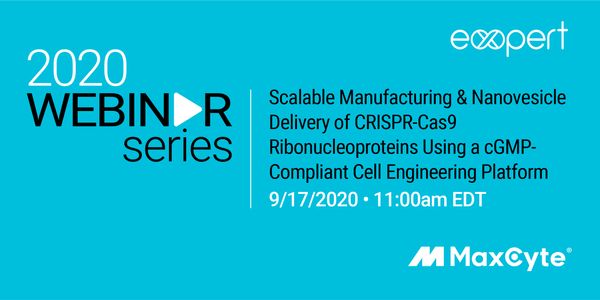 DATE: September 17, 2020 TIME: 8:00am PT CRISPR-Cas9 has tremendous potential as a therapeutic tool for treating human diseases. However, prolonged expression of the nuclease and gRNA from v...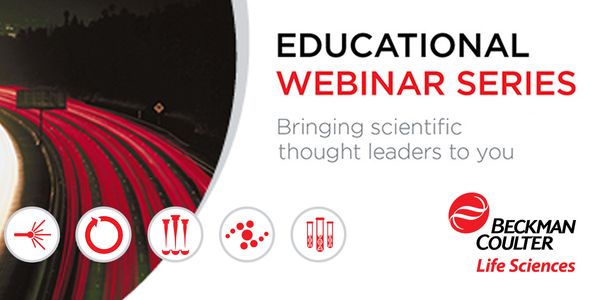 DATE: September 3, 2020 TIME: 09:00am PT, 12:00pm ET xxx Learning Objectives: xxx Webinars will be available for unlimited on-demand viewing after live event. LabRoots is approved as a provi...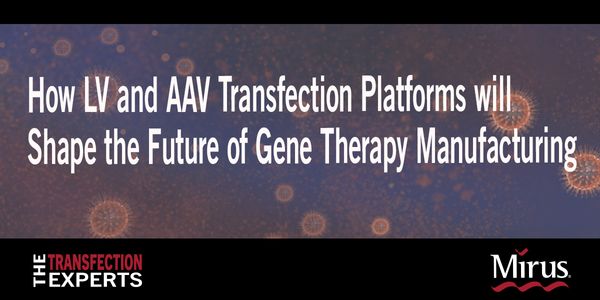 DATE: August 25, 2020 TIME: 8:00am PDT, 10:00am CDT, 11:00am EDT Recombinant lentivirus (LV) and adeno-associated virus (AAV) are critical components of cell and gene therapies, which show g...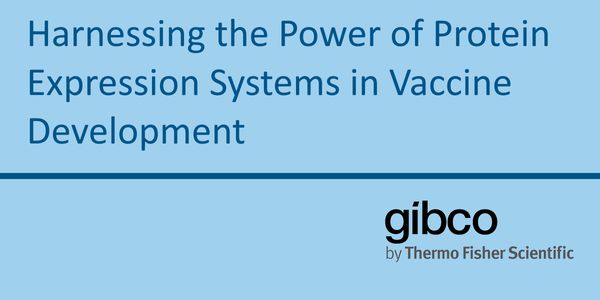 DATE: June 2, 2020 TIME: 7:00am PT, 10:00am ET In just a few months COVID-19 has risen from a regional crisis to a global threat, and drug makers are now scrambling to develop vaccines aimed...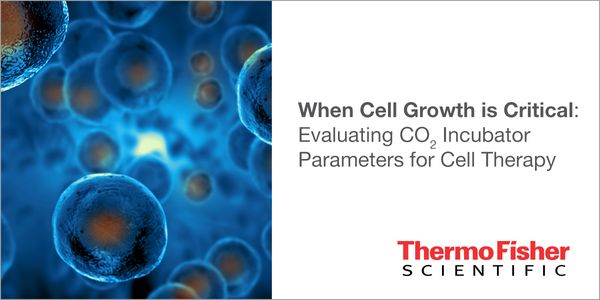 DATE: May 7, 2020 TIME: 8:00AM PDT, 11:00AM EDT With the recent explosion of cell therapy, we know more about conditions affecting cell growth than ever before. Your CO2 incubator should not...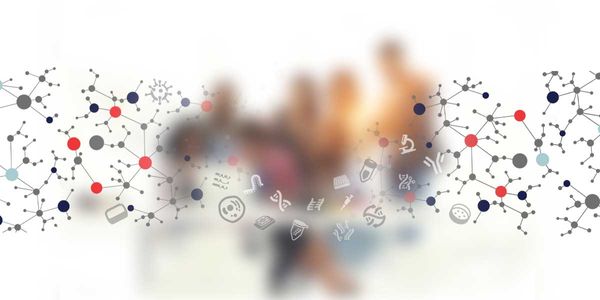 DATE: March 26, 2020 TIME: 9:00am PST, 12:00pm EST Growing demand for precision therapy and the recent successes with CAR-T cells for cancer treatment...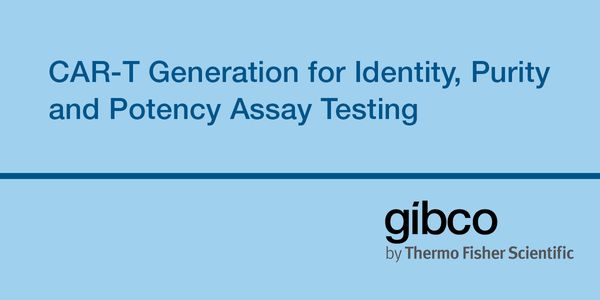 Learn about how to generate a small scale CAR-T workflow using ThermoFisher products See detailed characterization tools that can be utilized and applied in a CAR-T workflow...
CRISPR/Cas9 technology has become very popular in the last 5 years and has profoundly changed our way to do genetically engineered animals. I will present the latest development in genome edi...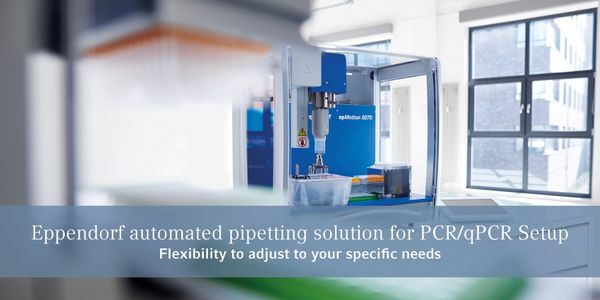 DATE: September 5, 2019TIME: 7:00am PT, 10:00am ET, 4:00pm CEST PCR (Polymerase Chain Reaction) has gone through a massive evolution since its development in 1983. Besides it...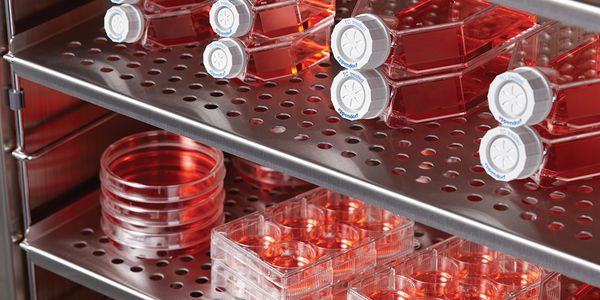 DATE: June 5, 2019TIME: 8:00am PDT, 11:00am EDT, 5:00pm CEST Eukaryotic cell cultures respond to the most subtle influence. Apart from the risk of contamination, minimal chan...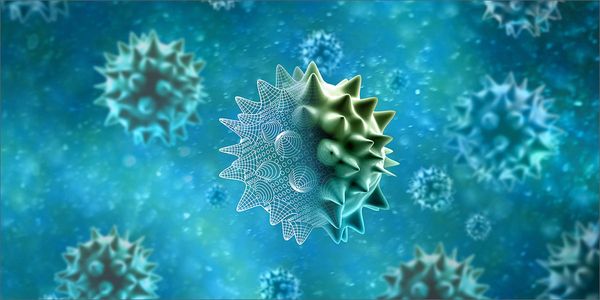 DATE: May 21, 2019TIMEL 7:00am PT, 10:00am ET Human T cells are central effectors of immunity and cancer immunotherapy. CRISPR-based functional studies in T cells could prioriti...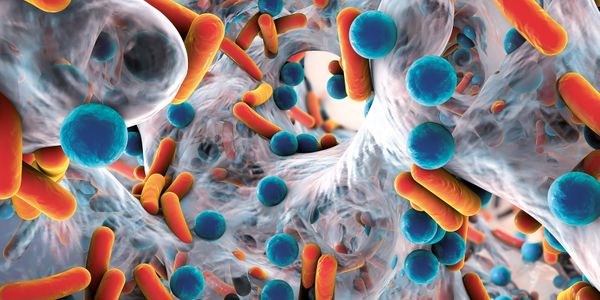 DATE: May 16, 2019TIME: 7:00am PDT, 10:00am EDT, 4:00pm CEST The emergence of NGS is revolutionizing the microbiological sciences and transforming medicine. Deep sequencing has...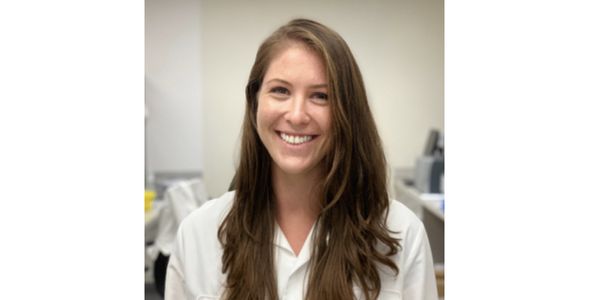 The Neon transfection system enables robust transfection efficiencies in hiPSC for DNA, mRNA and Cas9/gRNA RNP complexes. For hiPSC these improved transfection as well as post-electroporation...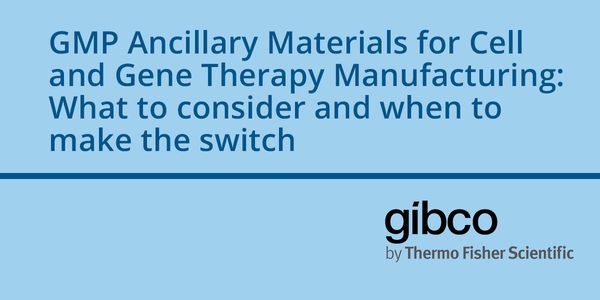 DATE: October 9, 2018TIME: 08:00am PDT, 11:00pm EDT Have you ever wondered what to consider when you are selecting ancillary materials for your cell therapy clinical research...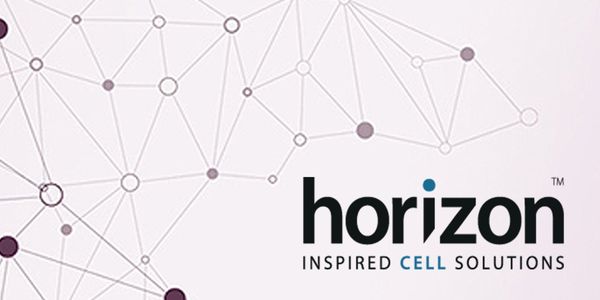 DATE: September 18,2018TIME: 08:00am PDT, 11:00am EDT CRISPR-Cas9 gene editing strategies have revolutionized our ability to engineer the genomes of diverse cell types and sp...
CRISPR-Cas9 systems provide a platform for high efficiency genome editing that are enabling innovative applications of mammalian cell engineering. The delivery of Cas9 plasmid DNA or mR...
The development of the CRISPR/Cas9 gene-editing platform enables the rapid generation of new genetically modified stem cell models of human diseases, as well as providing new potential therap...
Opens in a new window
Opens an external site
Opens an external site in a new window