FEB 19, 2020
11:00 AM PST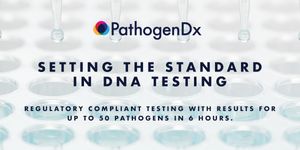 FEB 19, 2020
11:00 AM PST
DATE: February 19, 2020TIME: 11:00am PST, 2:00pm EST...
Mycotoxins are secondary fungal metabolites produced by mold that may be found in food or feed. They can cause severe health problems in humans and animals, and can result in significant econ...
Quantitative methods for residual pesticides and mycotoxins analysis in cannabis should provide reliable coverage and robust methodology for the entire list of analytes to fulfill the state m...
Testing is performed on cannabis and cannabis based products to ensure both quality and safety. The types of assays conducted often fall into one of two categories; profiling and...
Opens in a new window
Opens an external site
Opens an external site in a new window