This talk will cover different approaches to emergency hemostasis testing for patients that are actively bleeding due to trauma, surgery, obstetrical emergencies and other causes. The talk i...
Recommendations for key factors in testing and diagnosis of H. pylori infections to include information on appropriate patients for H.pylori testing, current testing options, post treatment...
The compendium of newly emerging and currently available hemophilia and anticoagulant treatments, while offering new choices for improved patient care, can create significant levels of inter...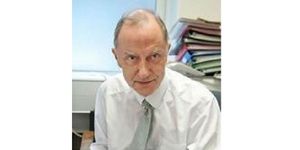 Fecal elastase-1 – a biomarker for pancreatic exocrine insufficiency(EPI) continues to gain traction as an ideal biomarker for assessing EPI. This presentation will include a review of...
NOV 25, 2019
12:00 PM UTC-5
C.E. CREDITS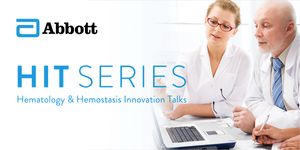 NOV 25, 2019
12:00 PM UTC-5
FECHA: 25 Noviembre 2019 TIEMPO: 12:00PM UTC-5, 9:00AM PST Hoy en día, los analizadores de hematología pueden recopilar grandes cantidades de datos acerca de las caracter&...
MAY 09, 2019
12:00 PM PDT
Screening to identify all known viruses and other pathogenic microorganisms including bacteria, fungus and parasites in human tumor tissues will provide a more comprehensive understanding of...
Opens in a new window
Opens an external site
Opens an external site in a new window