The development of molecular targeted therapy is one of the breakthroughs in oncology field. Molecular profiling of the tumor becomes mandatory in the routine clinical practice to select the...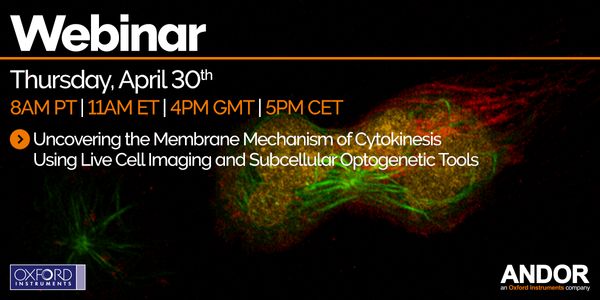 DATE:April 30, 2020 TIME: 8AM PT, 11AM ET, 4PM BST, 5PM CEST Cytokinesis is the physical separation of two cells that occurs after the completion of mitosis. The mechanism underlying it is v...
DATE: June 8, 2017TIME: 8:00am PT, 11:00am ETIn today's heavily regulated world, many environmental laboratories find themselves facing a dilemma: regulators demand stri...