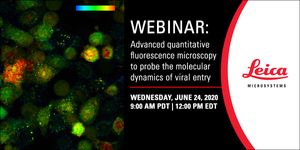 DATE: June 24, 2020 TIME: 9:00am PT, 12:00pm ET Some of the key factors in viral pathogenesis are the molecular mechanisms enabling viral entry into cells. Inhibitors of viral entry are ofte...
Are you interested in Novel Sample Prep and gaining Powerful Insights with Discovery-based LC/MS Workflows? In this session, we will demonstrate a complete untargeted metabolomics workflow f...
JUN 17, 2020
12:00 PM PDT
The 2020 pandemic caused by the severe acute respiratory syndrome coronavirus 2 (SARS-CoV-2) continues to rage. While PCR-based assays are used for viral diagnosis, high through-put, rapid s...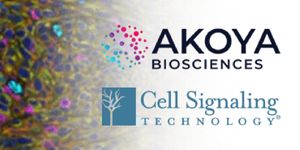 DATE: March 17, 2020 TIME: 8:00am PT, 11:00am PT Cell Signaling Technology: The determination of target specificity in immunohistochemical analysis requires multiple validation steps. This w...
"Emerging infections" are those that appear suddenly or are rapidly increasing in incidence or geographic range (e.g., HIV/AIDS, Ebola, SARS, Middle East Respiratory Syndrome [MER...
Opens in a new window
Opens an external site
Opens an external site in a new window