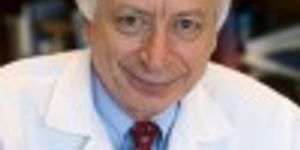 Many Americans have succumbed to the scare tactics of the dermatological community, and avoid sunlight for fear of skin cancer and premature aging. Therefore, most of us suffer from vitamin D...
INTRODUCTION: The recent coincidental emergence of the human microbiota and the Hologneomic Theory of Co-evolution unmasked the "Dual Citizenship" of symbiotic microbes and...
FEB 22, 2017
12:00 PM PST
In this talk, I will use examples from my research using big data analytics to define ideals of precision medicine and digital health across a variety of diseases. Specifically, I will i...
DATE: February 8, 2017TIME: 1:30pm PT, 4:30pm ETIn rabbits, buprenorphine instant release (IR) is commonly used to alleviate pain, especially in surgical models. However, maintenan...
I will be discussing the following subjects in my presentation: Update from 2015 PAMA Proposed (or Final Rule) FDA Regulation of LDTs Change to Physician Payment and impact on diagn...
Opens in a new window
Opens an external site
Opens an external site in a new window