Neurotechnology promises a way to repair the damaged nervous system that requires a merger of neuroscience, engineering and clinical knowledge. Brain Computer Interfaces can now read out the...
MAR 13, 2019
11:50 AM PDT
This talk provides a brief overview of funding opportunities for invasive device development for translation to clinical populations supported by the NIH BRAIN Initiative....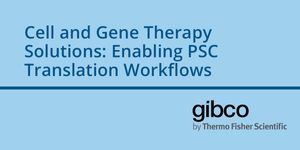 DATE: December 6, 2018TIME: 9:00am PST, 12:00pm EST Induced pluripotent stem cells (iPSC) intended for translational applications need to be of...
MAR 15, 2018
12:00 PM PDT
Cortical plasticity is the neural mechanism by which the cerebrum adapts itself to its environment, while at the same time making it vulnerable to impoverished sensory or developmental experi...
The inability of neurons to regenerate damaged axons within the CNS has dire consequences for victims of traumatic or ischemic brain injury and multiple neurodegenerative diseases. Like other...
Working memory ability matures late in life, in adolescence or early adulthood, and may be enhanced even in adulthood through cognitive training. The mechanisms through which working memory i...
Opens in a new window
Opens an external site
Opens an external site in a new window