Actions are not mediated solely by cortical processes but rely on communication within basal ganglia-thalamocortical loops. Speech is one example, although how the basal ganglia participate i...
Join us in this unique opportunity to directly address awardees of the research on humans division of BRAIN Initiative....
OCT 03, 2018
12:00 PM PDT
Decoding human genetic disease allows us to develop models of the pathology that can be directly tested with gene correction or targeted drug therapy. Dominant negative mutations are pa...
Regulatory non coding RNAs, including microRNAs (miRNAs) and long non coding RNAs (lncRNAs), have shown to be essential for animal development and viability, yet dissecting the relevance of i...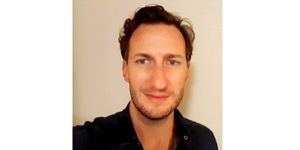 The enteric nervous system (ENS) plays an essential role in gut motility. Diseases of the ENS result in bowel motility disorders that are some of the most challenging clinical conditions to m...
Disease-specific human pluripotent stem cells (hPSCs) represent a new chance to unravel cellular and molecular mechanisms of neurological diseases. Along this line, we were among the first to...
Opens in a new window
Opens an external site
Opens an external site in a new window