Rapid access to high quality comprehensive coagulation test results is critical to patient care. In an environment where clinical laboratories constantly experience price and labor pressure,...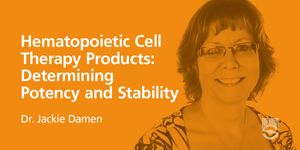 DATE: April 20, 2020 TIME: 9:00am PT, 12:00pm ET...
This talk will cover different approaches to emergency hemostasis testing for patients that are actively bleeding due to trauma, surgery, obstetrical emergencies and other causes. The talk i...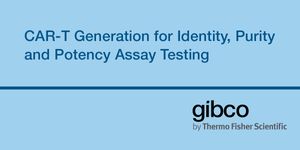 Learn about how to generate a small scale CAR-T workflow using ThermoFisher products See detailed characterization tools that can be utilized and applied in a CAR-T workflow...
The compendium of newly emerging and currently available hemophilia and anticoagulant treatments, while offering new choices for improved patient care, can create significant levels of inter...
NOV 25, 2019
12:00 PM UTC-5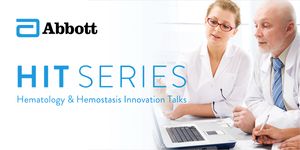 NOV 25, 2019
12:00 PM UTC-5
FECHA: 25 Noviembre 2019 TIEMPO: 12:00PM UTC-5, 9:00AM PST Hoy en día, los analizadores de hematología pueden recopilar grandes cantidades de datos acerca de las caracter&...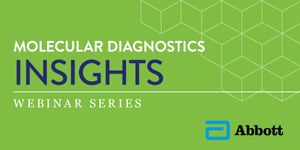 DATE: September 18, 2019 TIME: 9:00am PDT, 12:00pm EDTDue to globalization, changes in the environment and climate, and the encroach- ment of humans into natural habitats, recent out...
SEP 05, 2019
4:00 PM CEST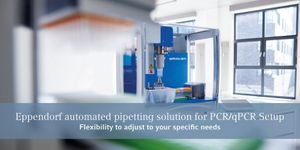 SEP 05, 2019
4:00 PM CEST
DATE: September 5, 2019TIME: 7:00am PT, 10:00am ET, 4:00pm CEST PCR (Polymerase Chain Reaction) has gone through a massive evolution since its development in 1983. Besides it...
JUN 05, 2019
5:00 PM CEST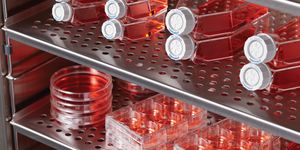 JUN 05, 2019
5:00 PM CEST
DATE: June 5, 2019TIME: 8:00am PDT, 11:00am EDT, 5:00pm CEST Eukaryotic cell cultures respond to the most subtle influence. Apart from the risk of contamination, minimal chan...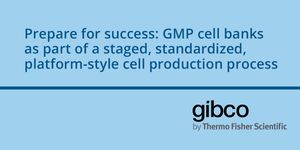 DATE: February 27, 2019TIME: 8:00am PST Pluripotent stem cells (PSCs) can form any tissue or cell in the body, and are the ideal starting material to manufacture...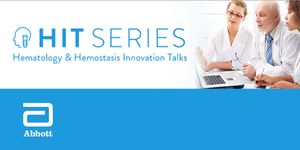 DATE: November 20, 2018'TIME: 3:00pm WET Today, hematology analyzers can collect vast amounts of data about cell characteristics, that subsequently improve...
SEP 12, 2018
10:30 AM PDT
The ongoing research and scientific debate on pathophysiology, classification, nomenclature and diagnosis of antiphospholipid syndrome illustrates the complexity of cellular membranes, their...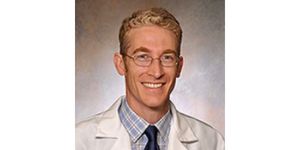 DATE: August 8, 2018TIME: 8:00AM PT, 11:00AM ETAntiphospholipid syndrome (APS) is an autoimmune acquired thrombophilic disorder which is diagnosed based on clinical and labor...
In 2012, Consumers Reports and the American Board of Internal Medicine Foundation launched the Choosing Wisely campaign. This initiative, which attracts media attention, assists physicians, n...
Opens in a new window
Opens an external site
Opens an external site in a new window