Nursing: a profession within the health care sector focused on the care of individuals, families, and communities so they may attain, maintain, or recover optimal health and quality of life. Nurses develop a plan of care, working collaboratively with physicians, therapists, the patient, the patient's family and other team members, that focuses on treating illness to improve quality of life. Nurses provide care both interdependently, for example, with physicians, and independently as nursing professionals.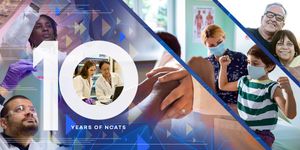 Date: December 7, 2021 Time: 12:30-5:00 p.m. ET #NCATS10...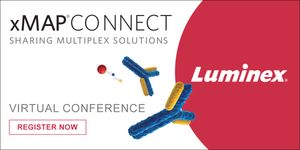 Luminex's xMAP® Technology enables the evaluation of up to 500 analytes simultaneously in a single well, known as multiplexing. xMAP Technology uses color-coded microspheres as the substrate...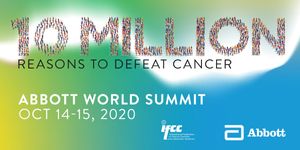 10/14-15 9am-1pm CDT
Coming to you from a safe, physical distance, 2020 Abbott World Summit. This event will feature over 15 global experts sharing their latest discoveries and experiences in cancer screening, r...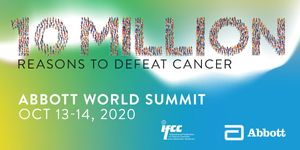 10/13-14 from 1-5pm SGT
Coming to you from a safe, physical distance, Abbott 2020 world oncology summit. Covering diverse and timely topics in cancer education, from updates in cancer emerging new diagnostics resea...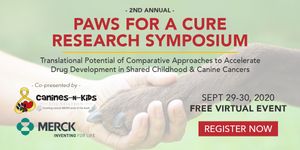 2nd ANNUAL PAWS FOR A CURE VIRTUAL EVENT RESEARCH SYMPOSIUM Translational Potential Of Comparative Approaches To Accelerate Drug Development In Shared Childhood & Canine Cancers We are...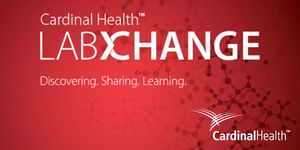 Cardinal Health™ labXchange: A breakthrough idea for a non-traditional tradeshowCardinal Health™ labXchange is a no-cost online destination where lab professionals h...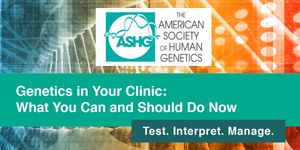 Applying the Latest Genetics Findings to Your PracticeAn ASHG Global Virtual Meeting, March 22, 2016 5am Pacific, 8am Eastern, 1pm GMTPrimary audience: Primary care clinicia...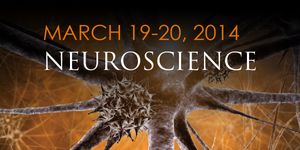 Labroots is excited to present the 1st annual event in the Neuroscience Virtual Event Series!...
Opens in a new window
Opens an external site
Opens an external site in a new window